Welcome!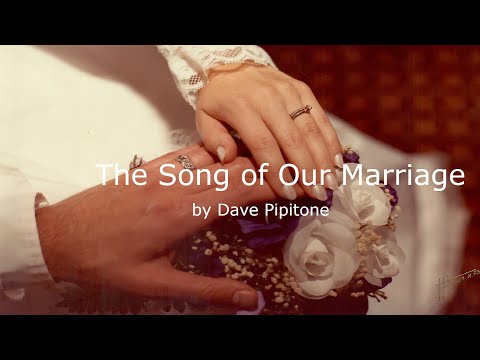 Why Personal Love Letters and Love Songs Matter to Your Spouse … and to You!
When something seems too good to be true, doesn't someone ask you, "Can you put that into writing?"
When love is good and true, it is time to put that love into music.
A song of our marriage.
Good husbands let their wives know in writing and in action how much they are loved.
Good wives express their support and care to their husbands with pen and paper.
Studies have shown that couples in their twilight years have two favorite possessions they would never part with. Can you guess what they are?
The two most prized possessions that people keep are written letters and pictures. Written letters and notes stand the test of time.
A spouse will read and re-read them. Those written items become part of your history and your legacy.
So, leave a legacy with your spouse.
Write him love letters.
Write her treasuring notes.
Read love poems to each other.
Express your friendship out loud – with the song of your love.
Put the song of your marriage into words he or she can see, read and treasure.
Your spouse will keep these treasures and look at them over and over. Each note reminds hers how lucky she is to be married to you.
Each letter is proof to your husband that he is in your heart.
You see, a faithful spouse who loves his partner shows it.
He is a husband who takes action to show his wife that she is the most important human being he will ever encounter.
She is a wife who admires the many ways her husband shows his love for her, the children, and the family.
How to Use This Site
Make the love shine in your marriage. Read through the information on expressing love to your spouse.
Watch the Love Song videos.
Read the "how to" articles on showing love and respect to your spouse.
Buy and use the resources we offer.
Your marriage is like a song.
A song is a poem set to music.
A poem is love writing in words.
Music is the heart writing with sound.
Express your heart in love to your spouse today.
Make your marriage something to sing about!